Varsinaisia Bosphorus endorsereita ovat:
THOMAS TÖRNROOS – drummer, percussionist, producer, visual artist and teacher.
(selected bands: Jukka Gustavson Prognosis, Mr. Fastfinger Trio, Street Level: Jukka Gustavson/Jan-Olof Strandberg/Thomas Törnroos, Tribute to Mahalia Jackson, Tiina Sinkkonen & Eric-Olof Södeström Trio, Porvoo Big Band, Thomas New Orlens Band, Borgå Classic Jazz Orchestra, Borgå Classic Jazz Quartet, East Newland Trio – Katz/Tiittanen/Törnroos, Rob Dominis/Sampo Tiittanen/Thomas Törnroos Standards Jazz Trio, Anna & Klaus, Luis Herrero/Rob Dominis/Thomas Törnroos Trio, Aleksi Aromaa Trio feat. Antti Paranko, Jussi Kinnunen Sydänenergiaa Trio, Morango: Kalle Katz/Mikko Iivanainen/Thomas Törnroos, Otava Jazz Allstars feat. Alan Matheson (CAN) & Dr. Susanna Mesiä, Alan Matheson (CAN)/Sampo Tiittanen/Thomas Törnroos Trio, HAM AND B3 – Rob Dominis/Petri Krzywacki/Thomas Törnroos, The Groovy Peppers, Krzywacki/Katz/Törnroos, Janne Maarala Trio feat. Juki Välipakka, Janne Maarala Quartet feat. Geir Rönning (NOR), Mikko Iivanainen/Christoffer Törnroos (SWE)/Thomas Törnroos Trio)

SIIRI PARTANEN (mm. Suurvisiiri, Vihreät Valot, Sointi Jazz Orchestra, Berlin Nun, Likka, Havu)

OSKARI AURAMO (TAKOMO, Kaartin soittokunta +paljon muuta)

SIMO LAIHONEN (Black Motor, Jorma Tapio & Kaski,
Sabotanic Garden, Petri Nieminen Ensemble, Mikko Innanen & Simo Laihonen Duo ym.

Ja lisäksi:
OSKARI LEHTONEN (Viitasen Piia, Okra Playground, Orkestar Bordurka + paljon muuta)
VILLE LEHTOVAARA (mm. Jo' Buddy and the Uplifters, Wiley Cousins -duo, Suprafonics, Zydeco Superstars, Eero Raittinen…)

JUPPO PAAVOLA (Janne Laurila, Honky Tonk Men, Tomi Leino Band, Jay´s Frantics, Jahnukaiset, Hi-Lo & In Between ym. Jatkuvasti vaihtelevia teatteri projekteja. Levytyksiä: Maria Lund, Pauli Hanhiniemi, Honky Tonk Men, Markku Peltola ja Buster Keaton, Jahnukaiset, Pate Mustajärvi, Hiljainen Mies jne.)

Kauttamme tulleita valikoituja Bosphorus symbaaleja on jo varsin paljon erilaisten rumpalien ja lyömäsoitinten seteissä niin studiossa kuin keikoillakin -korkea laatu ja taso valikoiduissa symbaaliyksilöissämme on huomattu laajasti, mikä on ollut ilahduttavaa!
¤¤¤¤¤¤¤¤¤¤¤¤¤¤¤¤¤¤¤¤¤¤¤¤¤¤¤¤¤¤¤¤¤¤¤¤¤¤¤¤¤¤¤¤¤¤¤
–

Thomas Törnroos
Cymbal setups:

Drum Studio setup:
15" Black Pearl top / 15" Traditional bottom
18" Master
22" Master (custom, little bigger bell)

Live & recording setup:
15" Fat hats top / 15" Master Vintage bottom
18" Special 1
22" Master

Student kit:
15" Master Vintage top / 15" Fat hats bottom
18" 20th Anniversary
20" Antique Thin Ride

Extras:
15" Master hi hat
21" Philly Ride
21″ Special3 thin Ride
22" Master Flat Ride

Thomasin kapula:


Siiri Partanen (kuva: )
Siirin Bosphorus symbaalit:

21″ Master Vintage Flat Ride
20″ Groove Wide Ride
15″ Gold Hihat (medium thin)
20″ Antique Thin Ride
18″ Traditional Thin Crash
13″ Antique Crisp Hihat
(Siirin kapula: Vic Firth American Custom SD4 Combo)
¤¤¤¤¤¤¤¤¤¤¤¤¤¤¤¤¤¤¤¤¤¤¤¤¤¤¤¤¤¤¤¤¤¤¤¤¤¤¤¤¤¤

Oskari Auramo (kuva: )
Oskarin Bosphorus -setit:
22″ 20th Anniversary thin
22″ Turk Special Thin
23″ Turk Medium Thin Ride
22″ Gold Ride
20″ Turk Thin Ride
19″ Gold Full Crash
18″ Gold Full Crash
18″ Gold Full Crash
18″ Versa Crash
18″ Gold HoleX Crash
17″ Gold Full Crash
16″ Gold HoleX Crash
16″ Master Crash
15″ Groove Trash Crash
14″ Sensitive Crash
14″ Gold Hihat
13″ Antique Hihat
12″ Turk Brilliant China
12″ Stack: Gold China / Traditional Splash
10″ Stsck: Tradtional China / Lastin Splash
10″ Latin Splash
6″ Traditional Splash
14″ ja 13″ Snare Ring
(Oskarin kapula: Balbex Ultra Jazz hikkori, Balbex The Guards Band -model)
¤¤¤¤¤¤¤¤¤¤¤¤¤¤¤¤¤¤¤¤¤¤¤¤¤¤¤¤¤¤¤¤¤¤¤¤¤¤¤¤¤¤¤¤¤¤¤
Simo Laihonen (kuva: )
Simon Bosphorus kattaus:

20″ Traditional China
20″ Traditional Medium Ride (3 niittiä)
20″ Versa / J.R. Cesari Limited Edition Ride (medium/medium thin)
18″ Antique Thin Crash
17″ Antique Thin Crash
14″ Traditional Medium Thin Hihat /
14″ Turk Heavy Bottom / Trad Heavy Bottom Hihat
10″-6″ erilaisia bellejä (useimmat Turk tai Turk Brilliant)
21″ New Orleans (paper thin) 1-3 niittiä
22″ Hammer China
( Simon kapulat: Vic Firth SD2 Bolero, Pellwood patarumpu-
malletit, Balbex T1 malletit, Flix Classic ja ja Vic Firth "White handle" vispilät)

¤¤¤¤¤¤¤¤¤¤¤¤¤¤¤¤¤¤¤¤¤¤¤¤¤¤¤¤¤¤¤¤¤¤¤¤¤¤¤¤¤¤¤¤¤¤¤¤¤¤¤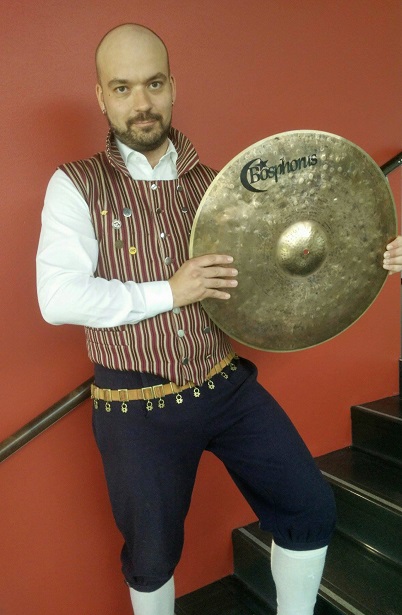 Oskari Lehtonen (kuva: Petri Prauda)
Symbaalit:
21″ Special3 SW
20″ Black Pearl
18″ Oracle Crash
15″ Special3 SW hihat
14″ Master Vintage Hihat
(kapulat: Vic Firth 5A ja Vic Firth Steve Gadd signature)
Sivut: www.oskarilehtonen.com

¤¤¤¤¤¤¤¤¤¤¤¤¤¤¤¤¤¤¤¤¤¤¤¤¤¤¤¤¤¤¤¤¤¤¤¤¤¤¤¤¤¤¤¤¤¤¤¤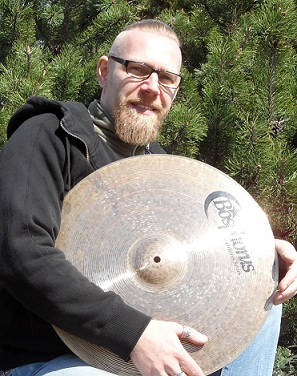 Ville Lehtovaara (Kuva: Janne M. Salo)
Villen symbaali setti:
24″ Black Pearl Ride
23″ New Orleans (thin)
21″ Custom (medium thin)
20″ Traditional thin ride
19″ New Orleans
18″ New Orleans
18″ Special3 SW
17″ Antique Thin Crash
16″ Traditional Thin Crash
16″ Trash Crash (myös hihattina Trad. bottomin kanssa)
14″ New Orleans Hihat (topissa 2 niittiä)
14″ Traditional Hihat
12″ Sensitive Splash

(Villen kapula: Vic Firth 5A)

¤¤¤¤¤¤¤¤¤¤¤¤¤¤¤¤¤¤¤¤¤¤¤¤¤¤¤¤¤¤¤¤¤¤¤¤¤
Juppo Paavola (Kuva: Janne M. Salo)
Jupon Bosphorus -setti:
20″ Traditional Thin Ride
18″ Turk Special Thin (ridenä ja crashinä)
17″ Antique Medium Thin Crash (myös ridenä)
16″ Antique Crash
14″ Traditional Regular (Thin) Hihat
Sekä:
16″ Master Crash
11″ Traditional Splash
( Jupon kapula: Vic Firth 7A )
¤¤¤¤¤¤¤¤¤¤¤¤¤¤¤¤¤¤¤¤¤¤¤¤¤¤¤¤¤¤¤¤¤¤¤¤
Janne Juutinen (Kuva: Janne M Salo)
Jannen Bosphorus setti:
20″ Turk Big Bell Brilliant Ride
18″ Gold Power Crash
16″ Gold Power Crash
14″ Versa hihat
18″ Turk/Trad China
13″ Traditional China
10″ Traditional Splash
8″ Antique Splash
Extrat:
13″ Traditional/Turk Brilliant Hihat (setissä riden puolella)
17″ Gold Power Crash

(Jannen kapula: Vic Firth 5B)

Muita aktiivisia Bosphorus symbaalien käyttäjiä ovat mm:
Oskari Järvinen (Ellinoora)
Jussi Nikula